The following memorial announcements and condolences were published by EADH and AIUCD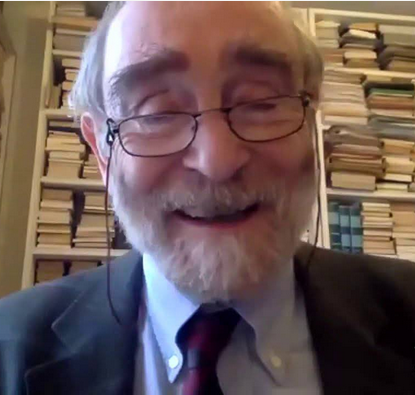 The passing of Prof. Dino Buzzetti
Dear colleagues, dear EADH community,
It is with immense sadness that I must inform you of the passing of Prof. Dino Buzzetti on Sunday, 23 April. Dino was one of the most profound and insightful minds in the Digital Humanities, and his theoretical contributions have been a source of inspiration for many generations of scholars. Dino was a member of the Executive of EADH and President and co-founder of AIUCD, the Italian digital humanities association. AIUCD was the first national DH association in Europe to become an Associate Organization of EADH, also and especially at his behest. For me personally, he was a master and a friend whose passing opened a void that is difficult to fill.
Farewell Dino,
Fabio Ciotti
Chair EADH Executive Committee
——————————————————————————————————————————————————–
Scomparsa di Dino Buzzetti
Con profonda tristezza l'AIUCD annuncia la scomparsa del suo Presidente onorario e Co-fondatore, Prof. Dino Buzzetti, avvenuta il 23 aprile 2023.
La sua Università di Bologna l'ha ricordato sul suo sito con questo articolo.
È stato possibile dare un ultimo saluto al prof. Buzzetti venerdì 28 aprile, dalle 9 alle 10, nella camera ardente in Certosa a Bologna. A seguire, dalle 10 alle 12, si è tenuta una cerimonia laica al Pantheon, sempre in Certosa.
Su questa pagina del blog dell'AIUCD l'Associazione gli rende omaggio raccogliendo una serie di ricordi, tra cui quello dell'attuale Presidente di AIUCD, Marina Buzzoni e quello della Presidente precedente — e allieva di Dino Buzzetti — Francesca Tomasi.